Skills that are helpful for full participation in everyday life
A Collaborative Approach to Special Education
In order to meet each child's unique needs, an individualized and tailored education plan is developed by a therapeutic team consisting of a special education teacher, speech and language pathologist, physical therapist, occupational therapist, registered nurse and teacher's assistants.
We believe that children learn from each other, as well as from adults. Using the collaborative model, an individual education program is developed by the team and family in which students are exposed to all core curriculum content standards for their grade level. The methodology varies based on the individual learning style of each student, combining individual therapy, differentiated instruction, collaborative therapy, skill-specific groups and individual instruction.
The collaborative model provides frequent opportunities for students to learn skills as part of the routine activities of the classroom, as therapies are provided on an integrated basis, both in and out of the classroom. The varied exposure increases retention and generalization of skills.
Students are assigned to classes consisting of similar age students within the state guidelines and federal mandates. Classes consist of children with varying degrees of physical and cognitive abilities, mirroring the inclusive model mandated by the federal government in the public school system.
Letter from Principal Gary Pignatello
Welcome to Kohler Academy!
My name is Gary Pignatello and I'm happy to be the principal of this extraordinary school. From the moment I first visited Kohler Academy, I was impressed by the level of individual attention and enthusiasm every staff member brought to each student. That feeling is rekindled every time I walk the halls and enter the classrooms. This is a truly caring environment and I'm proud to be a part of it.
Welcome to Kohler Academy!  My name is Gary Pignatello and
Dear School District Leader: I am thrilled to announce that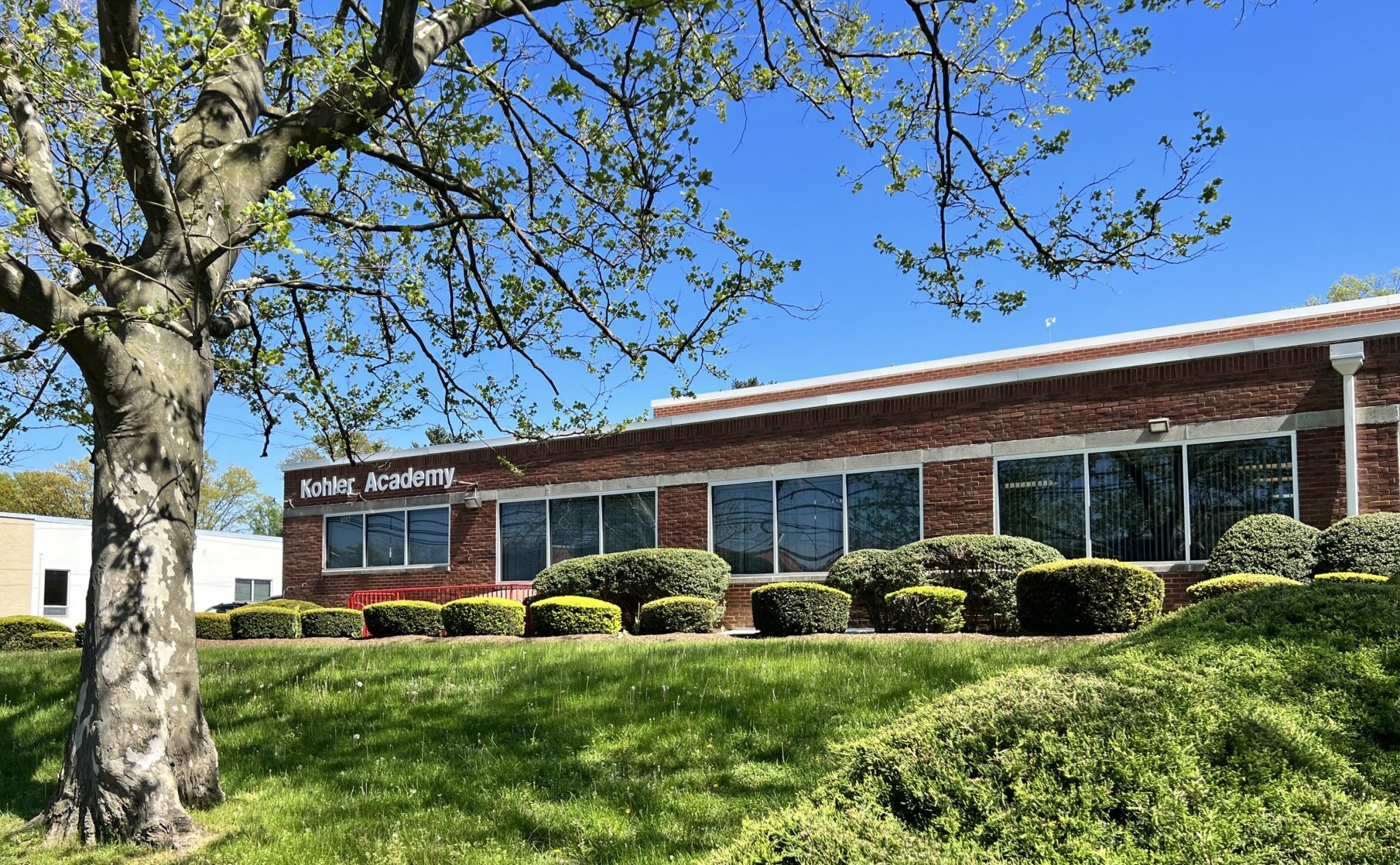 Media Alert July 7, 2022 CONTACT: Rebecca Fuller, Director of
Founded in 1963 by Harry Kohler, Kohler Academy's long history of meeting the needs of students with special needs and their families provides us with a wealth of knowledge and experience. This experience and expertise guides us daily as we work together to provide unique, individualized programs to meet our students' needs.
Kohler Academy's strength is not only our past, but how we work together as team today and every day. Our collaborative model and our intentionally small class sizes permit our teachers and therapists to meet and work together to address student needs as they arise. A teacher who may have a question about how a therapy can best be implemented in the classroom can meet with that therapist the same day to collaborate and problem solve any issue.
As a New Jersey Department of Education (NJDOE) Approved Private School for Students with Disabilities, Kohler Academy is proud of the quality of the educational and therapeutic services we provide. All of our classroom teachers hold NJDOE teaching certifications with special education endorsements. Our therapists are fully-licensed and certified under the NJDOE, with many holding terminal degrees in their specialties.
Kohler Academy invites you to come see what's happening in our classrooms, our therapy rooms and in our hallways. You'll find not only state of the art technology and a safe and clean environment, you'll also find students who are engaged and challenged while being an important part of a school community that nurtures and cares for them.
Kohler Academy became part of the Bancroft School Network in 2022. Bancroft is a leading regional nonprofit provider of specialized services for individuals with autism, intellectual or developmental disabilities and those in need of neurological rehabilitation. Through its innovative programs supporting people throughout different stages in life, Bancroft offers a comprehensive range of services aimed at unlocking the full potential in each person and meeting their changing needs.
We're hiring special educators, behavior analysts, and health care professionals. Explore open positions through our parent organization's job portal.